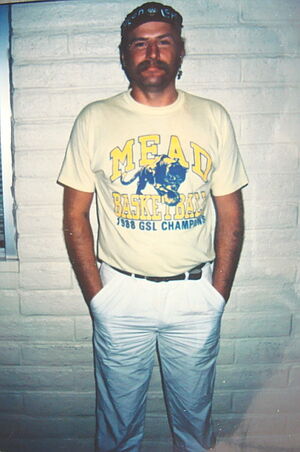 Jessie Leo Davidson came to the attention of the West Memphis Police when Sherry Jones reported an incident that occured in Salt Lake City, Utah. Sherry Jones and her friend, Jackie Peterson, were in a restaurant called the Flying J. A man sitting in a nearby booth struck up a conversation with the two women. At some point, the topic turned to crime. The man, who identified himself to the women as "Jesse", states that he had served time in prison for homicide. He then began to discuss the murders that happened in West Memphis, Arkansas. He told the two women that three bous were murdered and he provided details about the crimes that made the two women uneasy and suspicious. Jesse specified that one of the boys' genitals had been cut off.
[1]

Jessie additionally informed the women that he had been in West Memphis when the crimes occured. He stated that he had been sitting at the truck stop near the discovery site. He said that he watched the police activity surrounding the discovery of the three boys in the ditch.[2] The two women immediately called the police when their conversation with Jesse concluded. Two officers were dispatched to the restaurant, where they encountered Jessie in the convenience store located inside of the Utah truck stop. He agreed to step outside and speak with the officers. In the report, the officers admit they did not press Jesse to expound on whether he was involved in the murders. He was reported as being cooperative.[3]
Jesse told police that his hometown was Newport, Arkansas. He was out of work at the time he spoke to the two women inside of the Flying J. He gave his most recent employer as Ligen Trucking. Jesse was in Salt Lake City because he said he was trying to hitch a ride to Las Vegas, Nevada. He explained he had a brother living in Las Vegas named Ray Davidson. Jesse provided his name to the police, but he did not have a valid identification.[4]
The Salt Lake Police reported the incident to the West Memphis Police Department. When contacted with the information, Inspector Gitchell stated that he believed the police had already apprehended the individuals who committed the murders. Gitchell asked that the police fingerprint Jesse and take his mug shot.[5]
Jesse never spoke to the Salt Lake City officers about the murders in West Memphis. The two women who reported him to police had stated "he was quite specific about many of the details".[6] Jesse was subsequently released and the police had no further contact with him pertaining to the case.
Community content is available under
CC-BY-SA
unless otherwise noted.